Early detection of failures
of electronic assemblies
Test system for production
Project Description
Electronical assemblies of different weapon systems include electronic assemblies which consists of qualified, electronical components. These components have a high error rate and fail in about 30% of the cases and cannot be replaced by reliable components.
The various weapon systems contain many individual assemblies. On average one assembly fails in each weapon system. This leads to considerable delays, which can cause financial damage as well as damage to the company's image.
Read more
The test system of SPHEREA which is designed as table system, tests the production as well as incoming goods by performing a continuous stress test. The individual assemblies pass a defined number of test cycles with the aim of detecting early failures of the assemblies. Furthermore the test system recognizes if the assembly changes its behavior during the course of the test.
The system consists of a control unit and a mechanical holder for the unit under test. The UTMS.neXt software developed by SPHEREA is used for the control.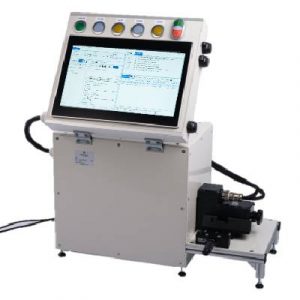 Advantages
Detection of early failure of assemblies
Assembly of components with long-term stability
No delay due to failing assemblies
Mobile desktop device