heart of test
and maintenance systems
UTMS.neXt
Product Description
UTMS is the heart of our test and maintenance systems. The software supports the entire test application development lifecycle including
Test specification
Test implementation
Test execution
Test documentation
Multiple standardized military and civil test application development processes are supported.
Read more
UTMS consists of a development environment for test applications and the test execution system for end users.
UTMS.neXt is a big step forward. The application was rewritten from scratch to address software obsolescence issues and to improve the usability on mobile devices. We are supporting the latest operating systems. You can trust in our promise to give long term support: Existing test programs are 100% compatible and don't need to be recertified.
Our test benches and mobile test solutions are empowered by UTMS.neXt. Safe operation is guaranteed. More detailed information is provided in the GPATE and the OnHEST reference project.
Highlights:
Modern user interface also supporting tablets
UUT (Unit under Test) and test data management
Customer specific reportings and user interfaces by configuration – no development need
Diagnostic tests allowing failure analysis
Test documentation management (support of IETD, pdf, html…)
Support of multiple bus systems including MilBus
Work in parallel while a test application is running e.g. analyze previous reports
100% backwards compatibility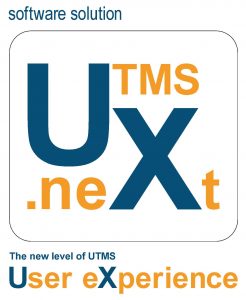 Advantages
Fieldproven maintainability of test applications over decades – not only years
Supports mobile as well as large scale test bench systems
Guaranteed long-term support
Nearly no training needed
Extendable with customer-specific plugins
Application Areas
Special-to-Type-Test-Equipment (STTE)
Maintenance systems (GPATE)
On Aircraft Tester (VeriDAS)