Critical electronic Test Systems
made in Ulm
Engineering and
Technology Company
A 60-year history in the service of the most ambitious aviation programs have enabled SPHEREA to develop unequaled expertise in critical electronic system testing. This knowledge transfers SPHEREA successfully to other sectors like railways, security, energy industry, and space.
Read more
Two years have passed since the carve-out from Airbus Group and the creation of SPHEREA Group. Two successful years during which we had to face new challenges and opportunities and to adapt our behavior to a flexible medium-sized company. Our relatively small size, with about 40 employees in Ulm, allows us to enjoy the agility of a small business.
In 2016 SPHEREA Germany moved into a new company building. The Plaza Center is located in Ulm-Söflingen and is one of the essential office locations in Ulm, used by companies working on innovative software solutions and high-end customer services. A new, modern environment means new possibilities for our partners and customers. The benefits gained from independence are faster action and reaction. We are able to extend our product portfolio and to create future-oriented solutions.

Critical, complex, electronic system solutions

~ 40 high qualified Employees


Project specific developments > 5% R&D budget
We are supporting
the entire life cycle of a system

1
System design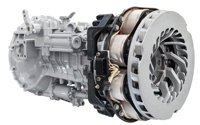 System design:
Tools for ptorotyping
2
Detailed Design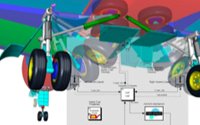 Detailed Design:
Simulation means, software based, integration benches
3
Integration test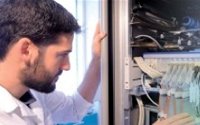 Integration test:
Integration test benches (equipment, systems)
4
System test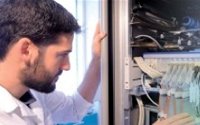 System test:
Integration test benches (equipment, systems)
5
Production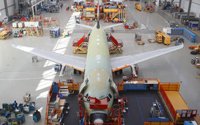 Production:
Final Assembly Line test system, production test benches
6
Maintenance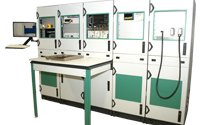 Maintenance:
Maintenance test benches
7
Life extension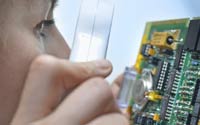 Life extension:
Obsolescence management Life extension
1
System design: Tools for prototyping
2
Detailed design: Simulation means, software based, integration benches
3
Integration test: Integration test benches (equipment, systems)
4
System test: Integration test benches (equipment, systems)
5
Production: Final Assembly Line test system, production test benches
6
Maintenance: Maintenance test benches
7
Life extension: Obsolescence management Life extension
Innovation
is the key to our growth;
we will accompany the next generation of systems
Significant investment in R&D
Acquisition of companies with a technologically high potential
Colloborative innovation with key partners
(laboratories, universities, startups, …)