Standard test solution for all electronic
train components and systems
Twin Train-Workshop
Product Description
Standard test solution for all electronic train components and systems with a measurable effect of sustainability through a long-term service offer and flexibility in use – our "Multi-Tool". 
SPHEREA's TwinTrain Workshop is a standardized test solution for a wide range of rail vehicle electrical and electronic components. These often have comparable interfaces, even though they have very different functions. The TwinTrain-Workshop has generic measurement and stimulation electronics to test different DUTs (Device Under Test). In addition to the test program, all that is required to test a component is an adaptation cable. This concept of a generic test system with a simple adaptation to the respective DUT allows to quickly create new applications. The user benefits from a standardized test environment that grows with requirements and ensures safety and quality through a wide range of tests.
Testing with the TwinTrain Workshop can be performed both on and off the vehicle. DUTs can be tested both installed and stand-alone. Depending on the application, the scope of the test can vary – from the classic functional test for quality assurance to extended diagnostics and support in troubleshooting.
The design of the TwinTrain workshop allows for quick retrofitting with additional signal types should they be required.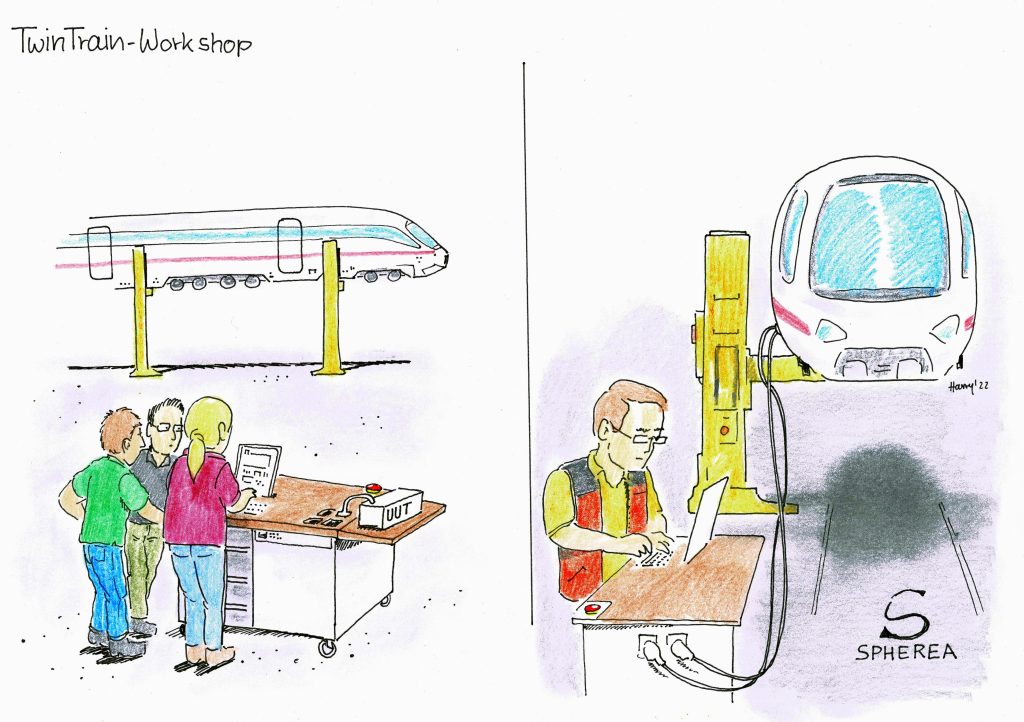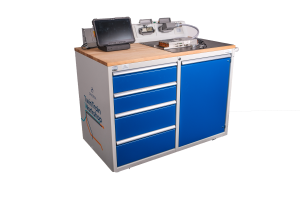 Advantages
Testing of different components and systems with one test system
Quality assurance through low-threshold testing
Support in troubleshooting
Fast extension with new test programs
Retrofitting of further signal types possible
Can be combined with specific test solutions for end-to-end testing
Application Area
Maintenance

Diagnostics
Quality assurance
Troubleshooting

Commissioning