Central evaluation of test results, determination of fleet
and component condition, management of test systems
Twin Train-Cloud

Product Description
Central evaluation of test results, determination of fleet and component condition, management of test systems – TwinTrain Cloud as central element of SPHEREA's digital offer.
The TwinTrain Cloud is the online component of the TwinTrain-Family. It provides a central overview of all data – from DUT management and test results to test system information and recorded live data –  and this across all sites.
Based on the tests performed, users can directly obtain an overview of the condition of their vehicles and their components. Test data is analyzed and trends are identified. If several test systems of the TwinTrain-Family are used at different locations, the TwinTrain-Cloud provides a central overview of all individual units. Software updates or newer test applications can be uploaded to different systems at different locations directly from the TwinTrain-Cloud. Operators can use the TwinTrain-Cloud to record error images from past tests and share them with other employees. In this way, trends can be recorded, evaluated and considered in future tests.
Connection to the ERP system or to a store floor and workflow management system is possible via the TwinTrain Cloud. Test tasks from the plans can be transmitted directly to the test systems of the TwinTrain family. The test results or the test status of vehicles or components can be fed back into the ERP system. If the repair or commissioning process is made up of various individual steps at different test stations, a virtual overall process can be managed and controlled via the TwinTrain cloud.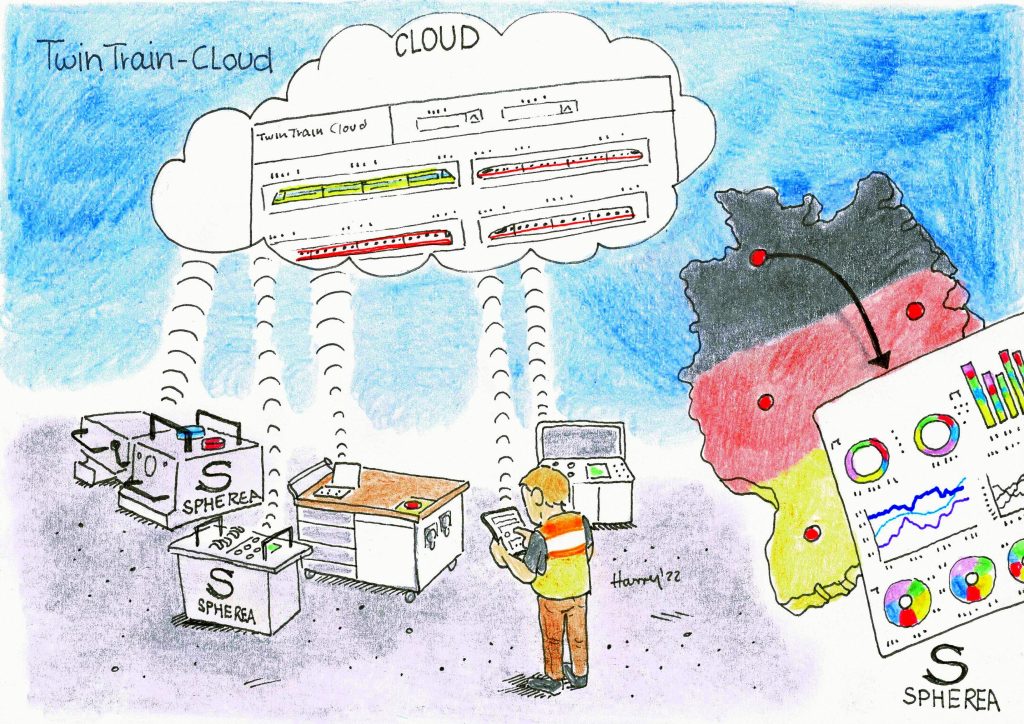 Advantages
Overview of tested vehicles and components
Digital record of all tests performed on the vehicle
Administration and overview of all test systems
Linking and synchronization of individual TwinTrain-Test Systems
Over-the-air updates
Freely configurable and automated data evaluation
Central overview and coordination across different sites
Application Area
Global online solution for all test systems of the TwinTrain-Family
Can be used for single or multiple systems
Onsite or across sites
Connection to ERP, shop floor and workflow management