ATEC DYNA
Production and troubleshooting test bench. Application area: production of electronic equipment, prototyping, development, manufacturing testing.
Ground Equipment &
On-Platform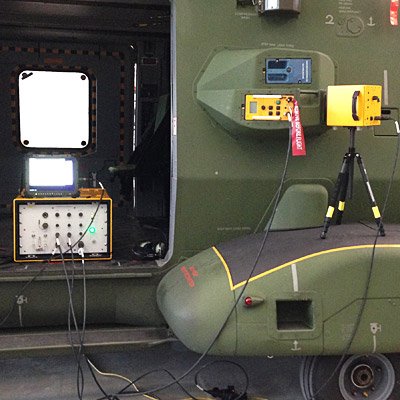 VeriDAS
Verification of Defensive Aids System. The VeriDAS is an AGE (Aerospace Ground Equipment) for military helicopters and aircrafts useable also for VIP aircrafts. It is suitable for outdoor use and operation in harsh conditions.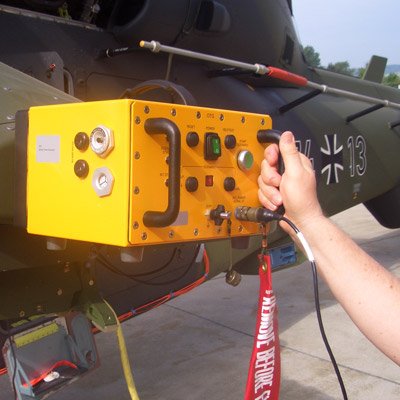 Flight Line Tester
A suite of tools to simulate all threats. The Flight Line Testers are currently used for the A400M, Tiger and NH90 and are easily to adapt on other aircrafts or helicopters.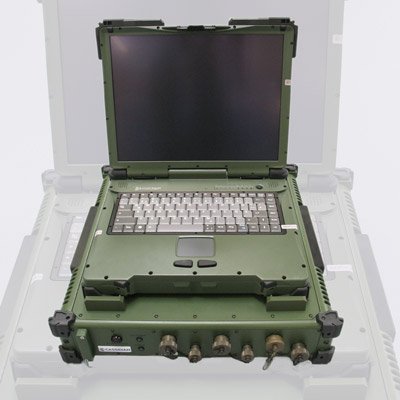 ROPCO
Ruggedized obsolescence-free portable customer optimized tester. Etablished for the use in different NATO forces. Currently used for Tornado and C160 Transall.
LIMSensor
The Ion Mobility Spectroscopy (IMS) is a mature process used to identify molecules of a gas in very low density. Therefor the molecules are ionized, separated by the drift through an electrical field and detected.