WE MAKE THE WORLD SAFER
WITH SPHEREA TEST SYSTEMS
LEAD TECHNOLOGY WITH SPHEREA
The SPHEREA-Group is the leading company in Europe for the development of customer-specific electronic test systems. Our international customers appraise the high-technology-products in a safety-critical environment. The group has an annual turnover of over 120M EUR and more than 600 high-skilled employees. The enterprise is on a growth-path and develops new markets and targets.
Modern offices for SPHEREA: The Plaza Center Ulm
In Germany, the next step is done: the move into a new company building. The Plaza Center is located in Ulm-Söflingen and is one of the essential office locations in Ulm, used by companies working on innovative software solutions and high-end customer services. The new facilities are more adapted to our growth: 1.700 m², modern integration area, offices for over 40 team members, conference zone and storage rooms. Furthermore, we have a preferred choice for empty space in the building to support future growth. A new, modern environment means new possibilities for our partners and customers. The benefits gained from independence are faster action and reaction. We are able to extend our product portfolio and to create future-oriented solutions.
SPHEREAs DNA:
OUR VALUES AND CORPORATE CULTURE
"If the wind of change is blowing,
some build a wall
and others build windmills"
– chinese proverb
Innovation, creativity, agility
If the wind of change is blowing, some build a wall and we will build windmills. We like to manage the agility of our business world through the creativity of our people leading to innovation in our products and the way of working.
Team work & leadership
The Team Spirit of Spherea is beyond the average and a key success factor. A great team requires professional leadership with integrity and inspiration.
Target oriented processes
Our processes are developed by our people and always focused on targets. We are using the processes in the daily operations in order to deliver outstanding results.
Highly involved people
As an engineering company selling and delivering complex project and products we fully depend on the performance and the commitment of our people. We recognize our employees as the most valuable asset of our company.
Focus on customer
We believe that enthusiastic customers will enable us to deliver the expected results and to develop ourselves. Therefore we always have to keep the focus on the customers.
Lived values
Values are impacting our daily operations and are taken seriously by the managers and our people.
Social responsibility
We are part of the society in Ulm, linked to our business partners and impacting the environment. Therefore, we need to take responsibility and contribute to the society.
Member of Spherea Group
Spherea Group is the sole shareholder of Spherea GmbH and we are a member of the Spherea Group. We can take benefits out of that, but we shall also contribute to the Spherea Group success.
Code of Ethics
Code of Ethics is for us not just a formal obligation, but a very important value for our business. Compliance to the legal and ethical rules as well as a commitment to our DNA is absolutely mandatory for us.
Get a glance into the world of testing during a job as working student or an internship. We support our growing talents. Engineers as well as business economists. Learn something about our future oriented technologies and exciting projects and enjoy the SPHEREA spirit.
We enhance your skills with exciting and challenging projects and continuous training. With our lean decision paths you have the possibility to implement your skills and ideas in the company. You are a part of a young and international team working in a great atmosphere.
To improve our daily work continuously it is important to be open minded. Bring your knowledge and experience in the company and open our mind for new technologies or markets. Your work is a valuable contribution to our product improvements and the economic success of the company.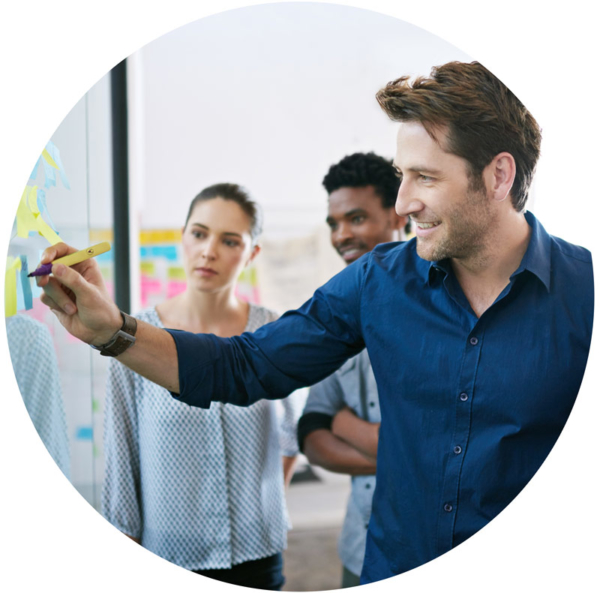 Step in an innovative field
Interesting and challenging projects
Modern and safe workplace
Regular employee training and continuing education programs
International team
Flat hierarchies
The Power of Team
Flexible working hours
Benefits of an enterprise bound collective labor agreements
Family-friendly organization
Company pension provision, profit-sharing
Assistance in finding accomodation and relocation
Team events, employees breakfasts, supported company catering
Offers for team members
Fit to work program, weekly sporty compensation offer
Free health check, company doctor
Fruits and water for free
Special conditions on fitness center
Ergonomic offices
SPHEREA is like a speedboat: Fast enough to win a race, very flexible to turn and to move, solid mechanical structure and powerful engine. We need you in our crew: high skilled people, able to use the power of the boat, enjoy and have fun.
WE ARE LOOKING FOR
STUDENTS
We are looking for you!
Whether bachelor thesis, master thesis, as intern or working student. SPHEREA is always looking for high potentials! You feel addressed and are ready to go one step further? Then we look forward to receiving your application at jobs@spherea.de.
CURRENT TOPICS FOR
BACHELOR AND MASTER THESES
Interested in furthering your carrier? Do not hesitate to apply! Send your CV with a photo, a cover letter and relevant academic records to jobs@spherea.de. Please do not forget to state your salary expectations and your earliest possible starting date. Our HR department is looking forward to receive your application (please send only PDF and JPG files).